Double Trouble Keto Peanut Butter Chocolatey Smoothie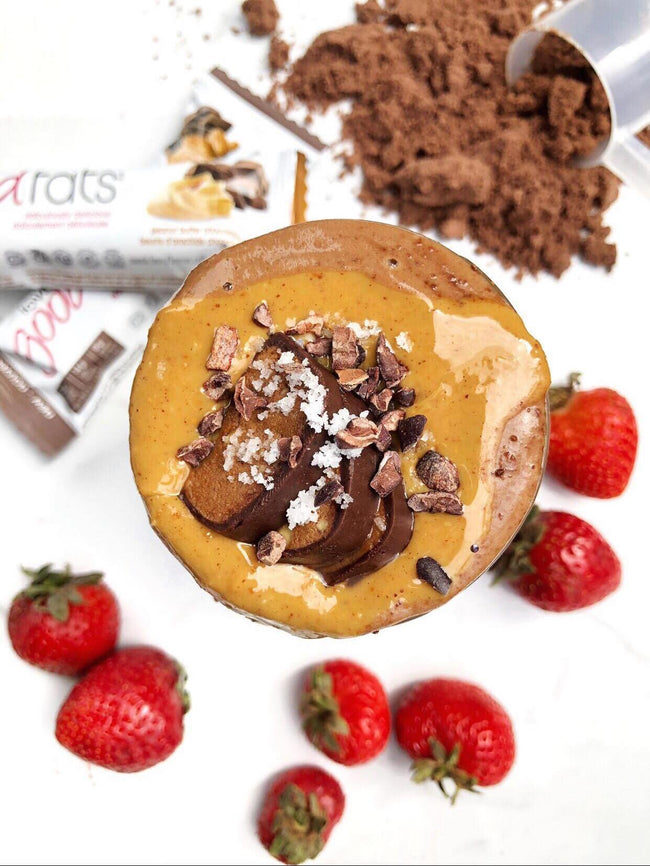 Nutritious and healthy smoothie that perks up your morning and gives you a jump in your step for the rest of the day!
Serves : 2
Calories : 401 per serving
carbs : 9g       fats : 32g       protein : 14g
INGREDIENTS
for smoothie 
3 tbsp Love Good Fats Chocolate Shake Mix
2 tbsp peanut butter
1⁄2 avocado
1 cup unsweetened almond milk
5-10 drops liquid stevia
Pinch of sea salt
1⁄2 cup ice
for topping
1 tbsp peanut butter
1 Love Good Fats Peanut Butter Chocolatey Bar, chopped
DIRECTIONS
1. Add all of the ingredients to a high-speed blender and blend until smooth.  2. Pour into your favorite mason jar and top with peanut butter and Love Good Fats Peanut Butter Chocolatey chunks!