Carbless Chicken Club Wrap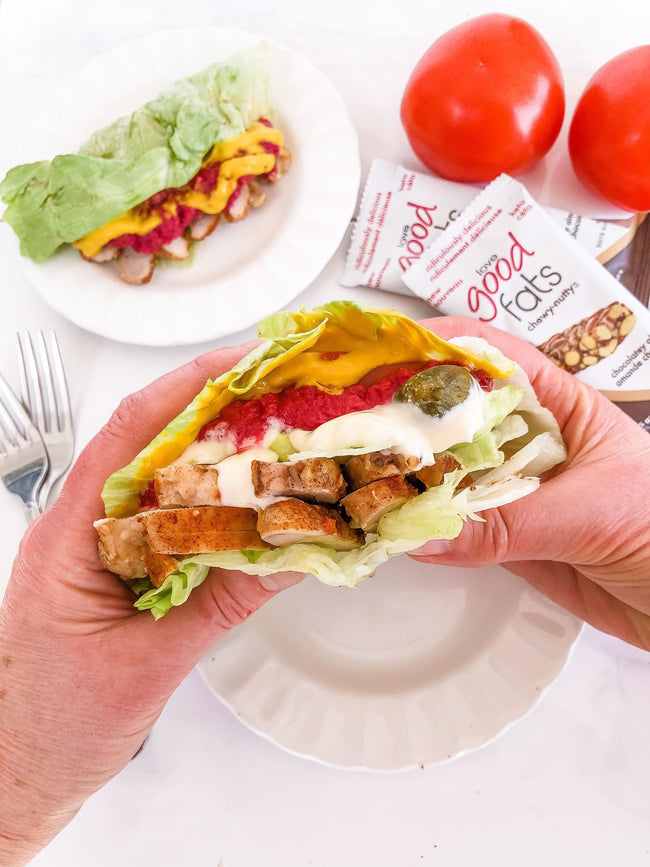 Lettuce wraps are always a great option whenever trying to eat healthier. They taste so delicious that you won't even miss the carbs. They're low carb, low calorie and keto friendly.
Serves : 2
INGREDIENTS
1 large chicken breast, cooked and sliced
1 medium tomato, sliced
2 pickles, sliced
4 pieces iceberg lettuce
2 tbsp avocado oil mayo
1 tbsp mustard
Optional: 1 tbsp beet horseradish
DIRECTIONS
Starting with the lettuce, layer the chicken, followed by the tomato, pickle, mustard, mayo, and horseradish mayo.
Scoop up and devour!