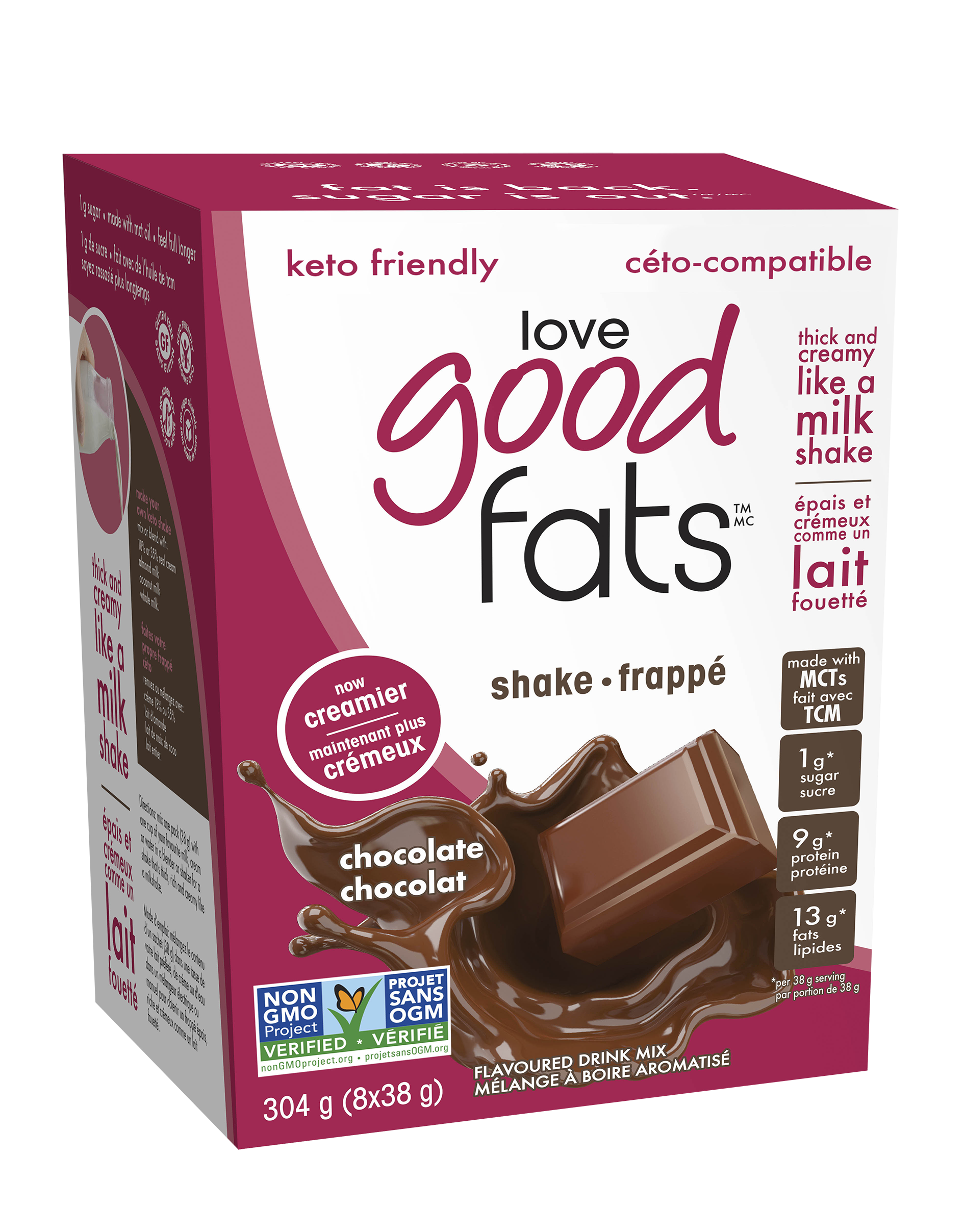 'ridiculously delicious'

first-ever keto-friendly "fats shakes" - from The Love Good Fats Company
delicious fat shakes
first-ever keto-friendly "fats shakes" - now even creamier, so we can all eat and enjoy good fats. Make them even more keto-friendly by mixing with your favourite milk, cream (yes...even 35% heavy cream!), coconut milk or almond milk.
✓ low in sugar (only 2g)
✓ keto-friendly (2g net carbs)
✓ moderate protein (9g)
✓ loaded with 12-13g of fat
✓ no preservatives or additives
✓ 10 servings per container
✓ something else!!!!
✓ no sugar alcohols
✓ ridiculously delicious
★ ★ ★ ★ ★
"I am in love with these! A rich and creamy treat that keeps me full all day! These shakes have changed my life."