Fat is definitely back and is even good for you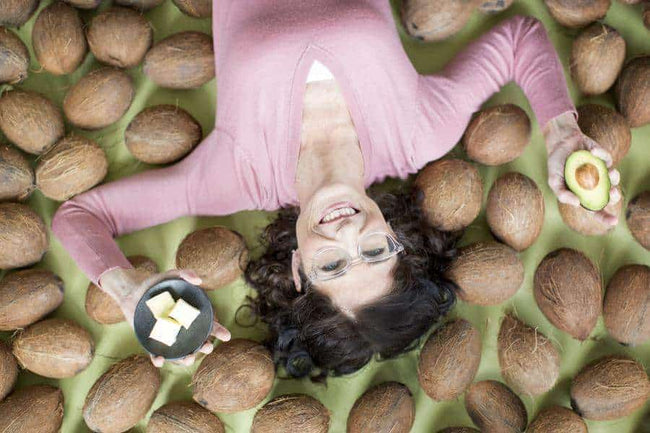 Canadian snack-bar start-up challenges myths
suzie's good fats company launches new snack bar
TORONTO, Sept. 6, 2017 /CNW/ - A revolutionary Canadian snack-bar start-up, run by a small but mighty entrepreneur, is taking on the big guns by demonstrating that, contrary to popular belief, fat is good for you.
Suzie Yorke, spent the bulk of her career working for world-renowned, consumer packaged good companies and the last ten years as a marketing executive in top-notch weight-loss companies. The petite entrepreneur, a single mom, who among other things has competed in 11 Ironman triathlons, has now started suzie's good fats company™, with a mission to change how women eat by focusing on more, good fats, less sugar and how women actually feel about what they eat.
The first products from suzie's good fats company have already gotten the attention of several major retailers who obviously think she's onto something, by launching snack bars that are low in sugar, made with wholesome, natural ingredients and, wait for it…loaded with good fats like coconut oil, peanut butter, almond butter, olive oil and even butter.
Retailers carrying the bars read like a who's who of healthy living and include Whole Foods, Healthy Planet, Organic Garage and Natural Emporium with plans to quickly move into the natural food aisles of major grocery chains. In addition, the bars are listed at two of Canada's largest major distributors of natural products, UNFI Foods and Purity Life. Suzie's good fats plans to roll out to the U.S. in 2018 with expressed interest from major retailers there.
Suzie says her journey to get to healthier living given her own health issues was a driving motivation to start her company but she also wants to combat the pervasive myth that fat is bad for you.
"We have been mislead into thinking that all fat is bad and that's simply not the case," Suzie said.
"We now know conclusively that studies dating back to the 50's on which a lot of today's low-fat food trends are based are seriously flawed and sugar is the enemy we should be avoiding not fat." She also pointed to a major Canadian study released recently that suggested global dietary requirements be changed to include more healthy fats.
"Good fats can increase energy, boost metabolism, reduce inflammation, improve brain function, skin health and even change your mood for the better, just to touch on a few benefits," Suzie said.
The first product launch features the coconut chocolate chip and peanut butter chocolatey snack bars which are decadent, delicious and healthy, containing only one to four grams of sugar, eight grams of protein and lots of healthy fats. Many bars in the category contain over 20 grams of sugar. The World Health Organization (WHO) recommends a maximum of 25 grams (approximately six teaspoons) of added sugar a day.
suzie's good fats company bars are also available online at www.suziesgoodfats.ca. The bars sell for $2.69 each and if reviews to-date are any indication, they will be soon be flying off store shelves.
About Suzie's Good Fats
Suzie Yorke created suzie's good fats company with a mission to change how women in North America eat, focusing on more fats and less sugar as well as how women feel about what they eat. She spent three years researching nutrition and uncovering misinformation about sugar and fats. The company makes snack bars made with wholesome and natural ingredients, including lots of good fats that are low in sugar. As a single mom with a passion for health and active living, Suzie started the company in 2017. suzie's good fats company has also been chosen to participate in the District Ventures Brand Accelerator Program, Cohort IV, in Calgary, an early-stage accelerator for entrepreneurs in the food and health sectors launched by well-known marketing guru Arlene Dickinson.
SOURCE Suzie's Good Fats
Article Sourced from Newswire http://www.newswire.ca/news-releases/fat-is-definitely-back-and-is-even-good-for-you-642852933.html